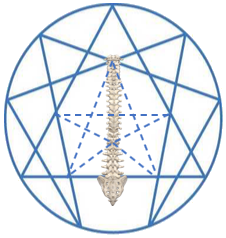 I have consulted in this way extensively with my international patients and now with the COVID pandemic it is a useful form of communication and programming.
Subjective and objective assessment alongside diagnosis and bespoke clinical programming is very possible.
We can share screens and I have a full video library of exercises and educational material.
In addition, I can adapt treatment plans and training programs and prescribe, update and progress your exercises remotely, keeping you on track.
I can as you know, provide you access to my exercise prescription platform, if you don't already have this.
I charge in 15 min slots and my fees are £170 per hour or part of.
(see more info in locations and bookings)
The charge includes full electronic copy and video access to your bespoke exercises and stretch program and ongoing email support and ongoing access to my mailing list.
We can connect via zoom, skype, facetime or any other format. It is very easy, and I will provide the call and the invites.
To book an appointment please email
Online based consultations - further info
I have partnered with a number of providers below to now be in a position to offer this high-end virtual healthcare.
doxy.com
Ptenhance
Physiotec
Zoom
Skype
I can use this online platform as a screening tool, for follow up appointments, wellness check-ins, exercise progression, and even for initial evaluations and treatments.
You will still receive the same impeccable quality of care, but it will be from the comfort and convenience of your own home or office. While manual therapy is an important component of my treatment, it's certainly not the be-all-end-all.
Plus, now that so many PT clinics are closing to prevent the spread of COVID-19, I had to get creative to ensure my most vulnerable patients still receive the care they need.
Many other medical providers, including radiologists, psychiatrists, and dermatologists, have been providing telemedicine for years.
Telehealth is ideal for certain scenarios and can be practiced in conjunction with home visits (and eventually again – clinic appointments) or solely as remote care.
What does the evidence say?
A UC Irvine School of Medicine study recently revealed that telehealth PT was as effective as in-clinic therapy for improving upper extremity motor control post-CVA. (source: https://www.sciencedaily.com/releases/2018/05/180524120850.htm)
According to Mani et al., there is a high level of agreement between an in-clinic PT diagnosis and a diagnosis obtained via telehealth using a remote diagnosis and a functional movement screen (FMS) (source: http://journals.sagepub.com/doi/abs/10.1177/1357633X16642369)
A review of 75 systematic reviews and 71 Cochrane reviews revealed that the most effective interventions for low back pain (LBP) are patient self management, psychosocial interventions, and therapeutic exercise (source: http://doi.org/10.1371/journal.pone.0178621)