Andrew Jackson, Chartered Physiotherapist.
Andrew has been working in the field of rehabilitation, pain, sport, health and exercise for more than 20 years alongside medical care.
Andrew works with patients from both ends of the spectrum; complicated cases that others are reluctant to take on as well as athletes who demand great attention to detail.
His approach utilises many of the techniques and methods he has learnt during his extensive travels around the world studying with leading professionals in the fields of osteopathy, C.H.E.K, physiotherapy, Voyer, sports science, neuromuscular therapy, yoga and many other related disciplines.
Andrew believes in a bespoke and clinical approach and that healing and recovery from pain and injury happen when his patients feel comfortable, relaxed and at ease.
This, alongside the philosophy to treat with manual therapy and coach with exercise alongside a huge referral network to other health and medical specialists encompasses his approach.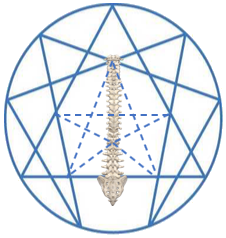 Given the recent attention that coronavirus has received in the news, I wanted to reassure you of my commitment to maintaining safe, infection-free health care environments.
What I am doing
I will adhere to strict infection control standards – and of course if I visit you then I will maintain these same extravigilant standards;
Equipment as always, is disinfected after every client; including treatment couches and all other equipment.
Hand sanitisation units, and sinks with actibacterial soap are available in the clinic room and are used between every client;
I am being kept up to date with all government guidelines and best practices as they are released;
If travel is a concern, where possible, I am able to travel to you. This is always on Fridays and other days are availible on request.
What you can do
Please kindly adhere to the government's advice on regular hand washing and good hygiene practices;
Please inform me if you are or have experienced 'flu' like symptoms and/or have recently travelled to high risk areas before attending your appointment so I can make alternate arrangements;
Stay on top of your physical and mental health. It's important to get fresh air and keep active.
My general advice is to avoid intense training, which will naturally reduce the effectiveness of your immune system for a short period.
Skype, face time and online appoinements
I already consult in this way with my international patients. So for those who can't make it into clinic, I can offer this effective service.
Subjective and objective assessment alonside diagnosis and bespoke clinincal programming is very possible. We can share screens and I have a full video library of exericses and educational material.
In addition I can adapt treatment plans and training programs and prescribe, update and progress exercise remotely, keeping youon track. I can as you know, provide you access to my exercise prescription platform, if you don't already have this.
If you have any questions on the above, please don't hesitate to get in touch at [email protected].
Advice regarding exercise
-Do not over exercise as this will lower your immune system for a short period
-Unless you are of an excellent level of fitness be wary of sustained exercise at a high intensity, which will also lower your immune system for a short period.
-Be wary of gym environments and cleanliness
Advice regarding pain
-The anxieties around the virus at the moment will quite naturally create increased tension in some of your muscles.
-Often the more fragile or painful regions react first because they have a stronger relationship with the output from the brain and subsequently the nervous system.
Try to use techniques to keep your muscles relaxed:
Breathing techniques
Stretching
Meditation
Walking
Talking to friends
Time in nature
If we consider meditation as a technique to ultimately achieve an 'active relaxation' with the breath. Then (as with anything that is practised and repeated continuously) the more potential we have to find this more 'relaxed' feeling and create less tension in our muscles when we are 'out in life'.
Strengthening and supporting lung function
During my time in respiratory physiotherapy I found the following useful for patients in regard to strengthening the respiratory system and supporting it.

If you, or you know anyone who experiences lung issues, they may find these useful. (google to find further information)
Respiratory lung clearer and flutter mucous clearance devices (be extremely careful if clearing muscus that it is contained and all objects are sanitised afterwards)
Spirometers for lung function (particularly ball incentive spirometers)
Himalayan salt inhalers - not lots of research but seem useful
The coronavirus appears to be more of a ventilation/oxygenation issue than 'clogging up' of the lungs. There are many positional and breathing techniques that can be of assistance, which I will share with you soon.
Andrew