."Andrew Jackson has been invaluable in rehabilitating my patients over the last nine years and I have no hesitation in highly recommending him."
'I have been using Andrew Jackson to assist in the rehabilitation of some of my patients for a number of years. I am very confident in his approach and his methods and would highly recommend him.'
I cannot recommend Andrew Jackson highly enough. He is methodical in his assessments, provides excellent treatment, engages and motivates people therefore gets high compliance rates, and helps achieve very successful outcomes. We have treated many patients with complex multifaceted problems and he has helped them achieve excellent results.
'Andrew has been a reliable and trustworthy physiotherapist whose services I have utilised for a number of years now. The provision of service and Andrew's clinical experience and understanding of patients' needs makes him a solid referral point at the Bowskill Clinic'
Highly experienced, competent, caring and charming to patients. Never had a problem in over 10 years!
'I have used Andrew Jackson to assist in the rehabilitation of some of my patients for a number of years now. I am very confident in his approach and his ability to problem solve and to understand the patient.'
I have worked with Andrew for many years. He is thorough and very thoughtful of patient's needs. Despite his immense knowledge of all aspects of physiotherapy he is always keen to liaise with other health professionals and work together to achieve the best outcome for his patients.
Hi Andrew,
Absolutely, it would be my honor to write a testamonial!!!
'Andrew has helped me rehabilitate from a number of tough injuries. His attention to detail, knowledge and hands on skills are second to none. I couldn't have done it without him and highly recommend him.'
BB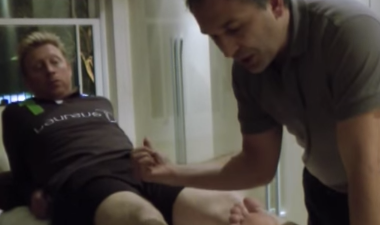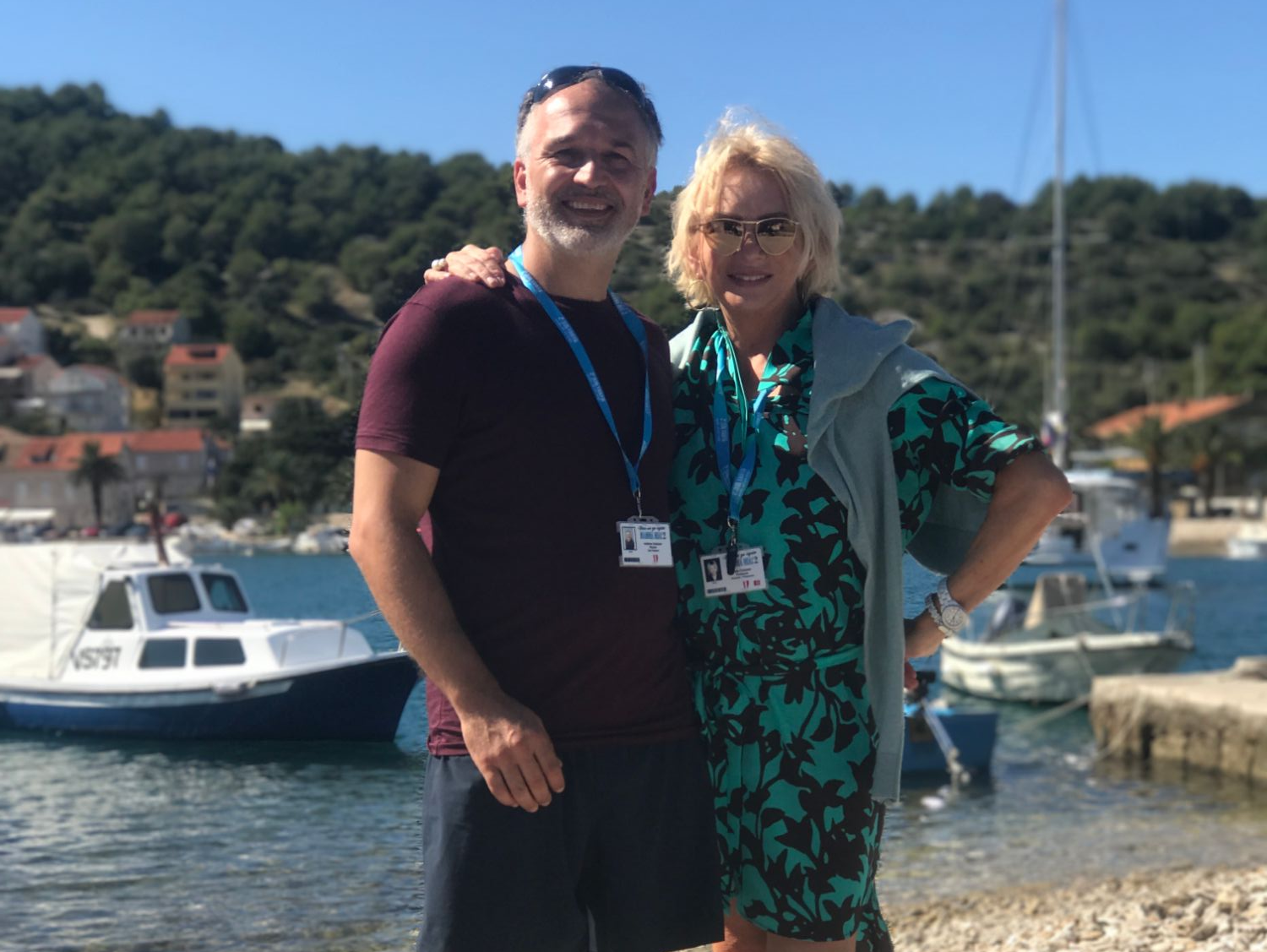 Judy Craymer MBE Global Producer Mamma Mia!
"I can't recommend Andrew Jackson highly enough. Andrew is a fantastic Physiotherapist as well as overseeing my training programmes. Andrew has been invaluable to me and my health, having seen me through complicated surgery recovery for a knee replacement"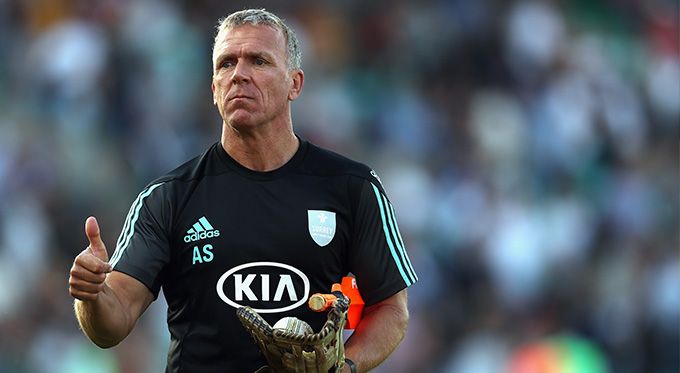 Andrew's approach at Surrey County Cricket Club was very effective
Alec Stewart
(Surrey and England Cricket)
I am a keen participant in circus acrobatics and dance amongst other sports. In fact my whole identity is tied up in my ability to be able to move my body in beautiful ways; I am also someone who loves technical challenges in my disciplines and driving myself to new heights. At the beginning of 2015 I suffered a SLAP lesion level 2 in my left shoulder which required surgery. I read up about this condition and through this background reading and conversations with my surgeon it became clear that risks of stiffness to 40+ patients were increased post-surgery. I was referred to Andrew by my brother, a former international rugby player, and Loughborough-trained Sports Scientist, for rehabilitation pre and post surgery. Going to Andrew has been quite simply one of the best opportunities of my life. Andrew has worked tirelessly and creatively to ensure I very rapidly returned to full mobility in my shoulder; to the amazement of my surgeon, this was achieved only 3 months after surgery. He completely understands and empathises with my stretching physical goals, whilst providing sensible counsel on how to achieve them. He also identified postural corrections for my back that would optimise my performance in the physically demanding disciplines I enjoy in circus, and minimise load on joints. Not only that, but he is an absolute pleasure to work with and I can honestly say his approach has made rehab, which was very tough for me psychologically, an enjoyable and enlightening experience. I will continue to work with Andrew in the future as I return to my sports and strive for greater achievement. I highly recommend Andrew to anyone in need of expert physio support, and for ongoing advice to maximise their performance and approach to life.
– Fiona Dent, Managing Director, Lifestyle, Time Inc UK, Trustee Board Member and May 2016 Fundraising Gala Chair, National Centre for Circus Arts
Andrew Jackson who has been my physiotherapist since many years has been following my progress and helped me to overcome my injuries ( back injury and shoulder operation ) . His overview is absolutely spot on identifying different problems and their connection to each other in the dynamic of the movements.
His diagnostic is always right and he knows how to relieve the pain and give the right exercises to help to improve the range of reduced movements.
His knowledge and expertise is remarkable and is innovative in his field by learning more about the state of the art techniques from specialists in Europe and in the States.
Andrew is aware how lazy patients can be and therefore with very simple advice and exercise , he can bring a continuity to the treatment and therefore stabilises the improvement.
Andrew is the best physiotherapist
'' A microdiscectomy in August 2009 followed by inadequate physiotherapy left me wondering if the physical nature of my life had been cut short at age 44. That all turned around when I was introduced to Andrew Jackson at the Bowskill Clinic in February 2010. Andrew's unique approach to addressing the specific issues surrounding my spine revitalised me to the extent that some 4 months later in June 2010 I successfully summited Mt Kilimanjaro. I continue to see Andrew on a regular basis and stand in awe at the progress he has made in strengthening my core stability and rectifying any pain issue associated with my back. He gets my vote for the 2011 Nobel Prize for Medicine.'
Nick Waite.
As a cellist who's body is essentially the main component for earning my living and more importantly expressing myself it requires a supreme amount of trust to believe in what a physiotherapist is diagnosing,the subsequent timescales potentially involved for rehabilitation and consequent exercise plan being recommended for you to do when the unthinkable happens and you suddenly hit a wall of difficulties needing to turn to an expert for help. Andrew has proved to be truly remarkable, directional , sensitised and multilayered in his approach. He looks far beyond the superficial presentation of an issue and works through to the absolute root of the problem. He is supremely clear and linear in his explanations and has a wealth of information on many levels which has , in my own set of circumstances , encouraged me to look at rehabilitation , health and fitness in a completely different way. I feel exceptionally fortunate to have been pointed in his direction.
Andrew was a saviour when I didn't realise I needed one! Years of computer work, stress and inappropriate exercise led to some severe postural and pain issues in my neck and back. With his gentle coaxing and thorough examinations and diagnosis we embarked on a treatment course which changed not only my aches and pains but led to a whole work-life balance change. He truly makes a difference and I am forever grateful
Sue Smith
I went to see Andrew Jackson because I had been suffering from tennis elbow for many months, which developed from playing tennis. I was not improving much as my hobby is Motor Racing and each time I drove in a race, I was taking a step back and the pain returned. Andrew worked hard to improve my muscle strength on my upper body and that really worked. I have spent the summer in my home in Greece playing tennis three times a week with no ill effect. I owe my improvement and recovery to Andrew Jackson.